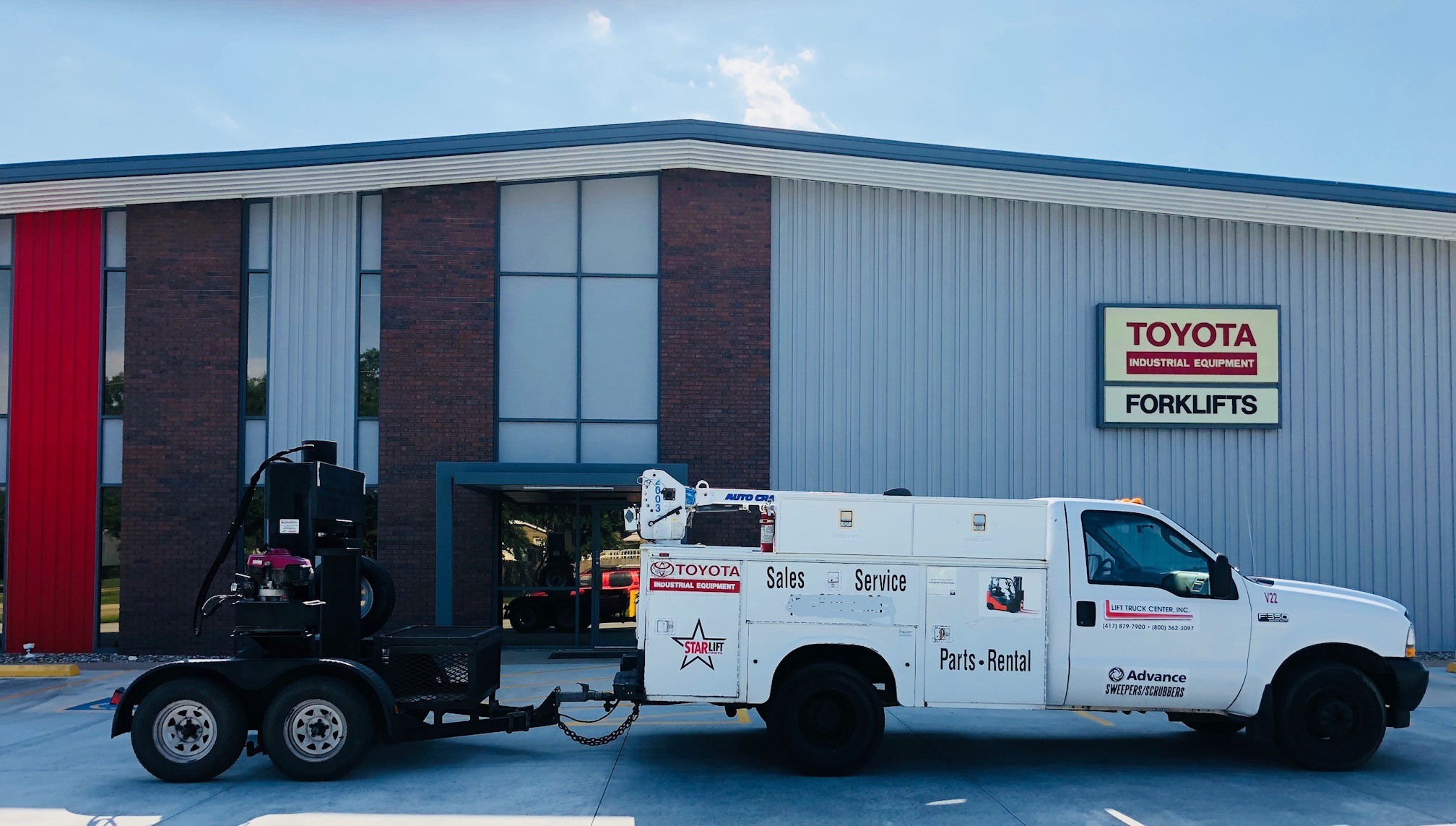 Everyday Low Prices on Replacement Lift Truck Tires & Installation
There's no need to wait for a sale with our new Everyday Low Prices on replacement tires! Lift Truck Center is your trusted resource for industrial tire solutions and installation for all makes and model lift trucks. For your convenience, we have the capabilities of installing or swapping tires at your location or our shop.
Forklift tires are not all created equal. We have the expertise to determine the best option that delivers the lowest cost of operation for your specific environment and operating needs.
Inspecting your lift truck tires should already be a part of your OSHA pre-operational checklist. Tire condition has significant impact on the safety and maintenance costs of your lift trucks. Facts to consider:
SAFETY: Worn or damaged tires can cause the lift truck center of gravity to shift outside of the stability triangle and cause a tragic tip over accident.
Excess tire wear causes your lift truck to set lower to the ground, resulting in premature FORK WEAR and costly replacement due to dragging (OSHA requires forks to be replaced at 10% wear).
Tires provide CUSHIONING for the lift truck. As tires wear, the truck vibrates more (often causing hoses and components to loosen or require adjustment) and becomes vulnerable to avoidable steer axle related repairs.
OPERATOR PRODUCTIVTY: Worn tires create a rough ride and fatigue your operators, resulting in reduced productivity and poor morale.
We offer a wide range of trusted economy and premium compound tires including Mitco, Camso Solideal & Rodaco brands.