industrial equipment Service & repair
Forklift, Scissor Lift, Sweeper/Scrubber Service & Repair
---
Lift Truck Center's service departments in Wichita, Webb City and Springfield normal business hours are 8-4:30 Monday-Friday but are available 24/7 for emergency repairs (simply call our main number for the branch nearest to your location). We are dedicated to keeping your industrial equipment fleet in optimal safe working condition, decreasing your downtime and maximizing the productivity of your equipment. Our trained technicians are capable of providing expert service on all major brands of lift trucks and pallet jacks throughout Kansas and Missouri. In addition, our service department invests in training and the diagnostic analyzers, emission testing, and laptops in order to remain at the forefront of forklift and industrial equipment repair technology.
Lift Truck Center understands the unique time constraints and needs of the material handling world, which is why we strive to provide service in the most beneficial format possible. Our service departments are committed to the remote areas we serve (with resident technicians in Salina, south, west and southeast Kansas) so we are close by when you need a professional. Need a repair estimate before committing to a repair...not a problem, simply contact your nearest Lift Truck Center Service Dept. and ask to speak with our knowledgeable Service Writer or Product Support Representative.
We offer a variety of forklift repair & service programs dependent on your needs, operating environment, type of equipment, and usage. From road service and mobile tire pressing on site, to shop repairs, we will work with you to ensure you receive the best forklift service in Missouri and Kansas.
Additionally, Lift Truck Center can quickly deliver a discounted rental replacement to keep you in operation while your forklift, sweeper/scrubber or scissor lift is being repaired.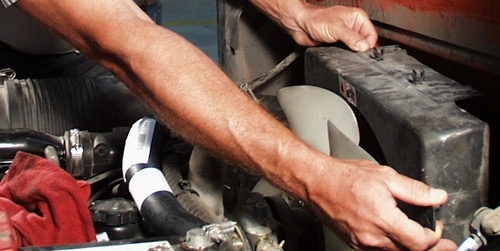 Forklift Repair (All Makes & Models)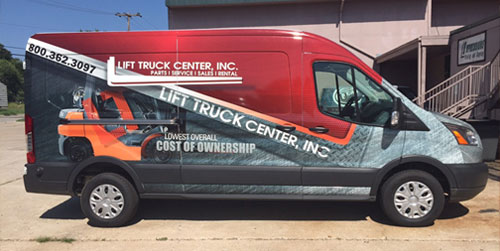 On-Site Service (Our Technicians Come To You)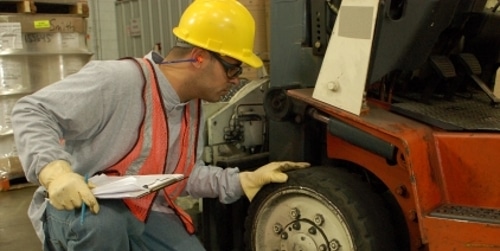 Routine Maintenance (Planned and Full Maintenance Options to choose from)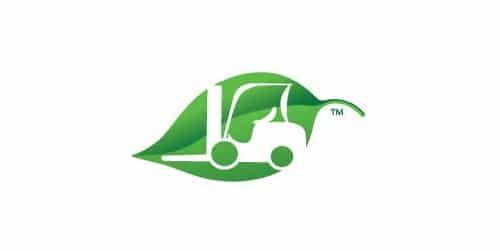 Please click the link to download information on the range of services available that will help you achieve the overall lowest cost of equipment use.