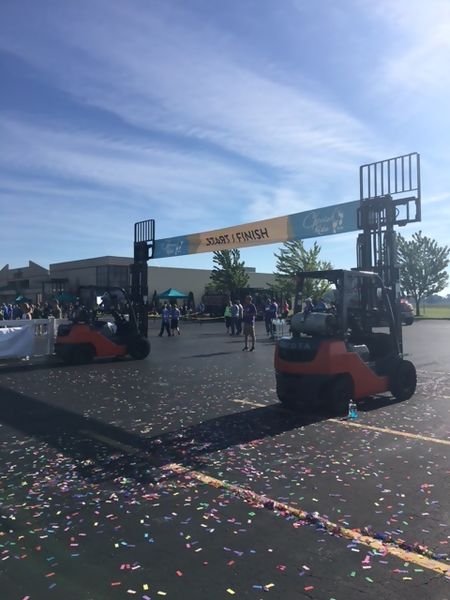 Lift Truck Center-Proud Sponsor of Cherish Kids Run
In addition to providing customers with the best service and material handling equipment, Lift Truck Center is committed to positively impacting our communities. One of the ways we do that is to partner with trustworthy organizations that touch the needs of people. Cherish Kids is a non-profit organization committed to assisting children in crisis with essential needs providing financial, and emotional support to families and individuals in their effort to foster and adopt orphaned children locally, statewide and around the world.
Lift Truck Center is proud to have helped sponsor this program the past couple of years, and had the distinct honor this year of providing the lift trucks that supported the Start/Finish line!