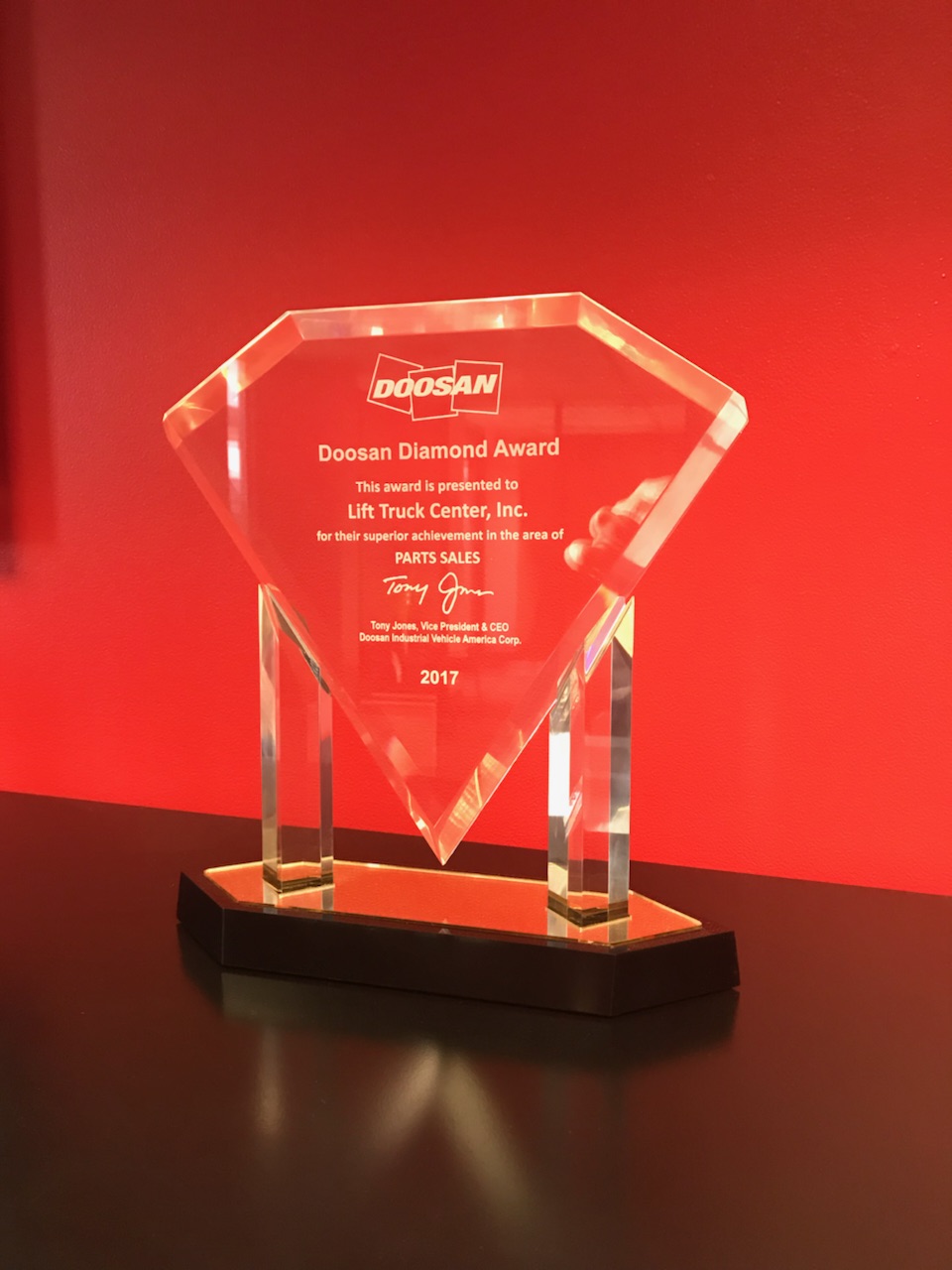 Lift Truck Center Recognized by Doosan Industrial Vehicle as 2017 Diamond Award Recipient
Now in our twenty-fifth year as a Doosan dealer, Lift Truck Center is honored to continue representing Doosan Industrial Lift Trucks. Doosan Industrial Vehicle is a global manufacturer of quality forklifts and warehouse equipment with more than 50 years' experience in creating value-added lift trucks. Doosan offers solutions to any material handling need with 133 different product models ranging from 3,000lb. to 55,000lb. capacities.
Headquartered in a 150,000-square foot facility in Buford, Georgia, and home to its Sales, Marketing, Parts, and Warehousing departments. The U.S. headquarters houses a state-of-the-art parts operation, supplying over 50,000-line items to support its dealers and customers.