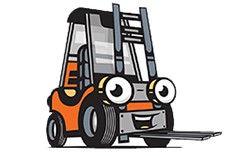 Because we care, we want to hear directly from you to determine if we are meeting your expectations. Please help us become a better service and sales provider by visiting our website at LTCENTER.com and clicking the "Contact Us" link at the top of the home page. From there, you can select the Department that you want to direct your feedback. The "Satisfaction" option at the bottom of the menu is routed directly to my attention. We welcome honest feedback on your experience and satisfaction with all facets of our operation.
Thank you in advance for helping us understand how to better serve you, our valued customer.
Doug Iannone
President Lift Truck Center, Inc.